We have a lot going on. Here are a few that may interest you
Eye Catching, Hand-Painted Art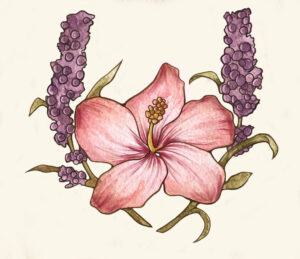 We chose a wonderfully talented local watercolor artist specializing in transitioning her art from hand-painted watercolor to beautiful digital prints. First, we gave her details on what we would like in the art and the space limitations to fit our label. From that, she created these beautiful works of art we happily get to work with and sell every day.
Learn more about the artist here: Emmylou Zora https://www.emmylouzora.com/about
Not Like Other Kombucha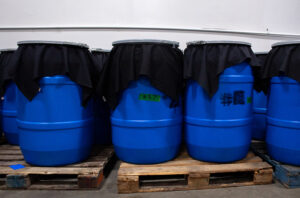 Bloom Kombucha is passionately crafted in small batches using only the finest organic and vegan ingredients. Every batch of our raw, never pasteurized kombucha is slow-fermented, leading to a more flavorful and less vinegary kombucha blooming with millions of probiotics, and healthy yeast.
This slower brewing process leads to a fruitier, more palatable zing that makes for a more refreshing NA alternative or NA mixer. (I hope you had a chance to try one of our favorites at the KeHE food show. The recipes can be found here if you missed it)
Price Competitive on a Small Scale
SRP: $3.69 to $3.99
Free Fills available
Quarterly Discounts

Launch Sale – $2.55 off per case – 2 for $6 promo
Summer Sale – July – August – $2.00 off per case – SRP $2.99 – $3.19
January – $2.55 off per case – 2 for $6 promo
Spring Sale – April – May –  $2.00 off per case – SRP $2.99 – $3.19

Participation in chain store promotional programs
Promotional signs and marketing materials
Product demos
These things alone make our kombucha unique when on the shelf and in the hands of the customer, but what we are most excited about is how we run things here and what we do to create a better world.
Turning  Waste Into Treasure

While our teas do not produce much organic biomass, our sister company, Prospectors Cold Brew, produces a few tons of coffee waste per week. Our new business venture is turning the biomass into fuel pellets. We recently started producing pellets to sustain the composting company's operating partner's heating needs. We have partnered with them to start selling the excess in the fall of 2023. Sign up on the site below to find out when and where you can get your Prospectors Coffee Pellets. We are very excited to be a part of this project, as we have been dreaming of this since the start of our business eight years ago.
www.prospectorscoffeepellets.com
Recycling
In addition to turning our compost into usable products, we work with local partners to recycle our cardboard and plastic waste. This process has cut the number of materials that would go to landfill by over 60%.  
Working With Sustainable Partners
Bloom is excited to also only partner with suppliers that are or are working towards sustainability. You can see a list of our major partners below.
PCA: Make all our trays and case packs
https://www.packagingcorp.com/sustainability/
Weber: PS Labels – Provider Pressure Sensitive labels for some of our Private Label Partners and small projects
http://www.weberpackaging.com/weber-sustainability.html
Craft Beverage Warehouse: Provide printed cans for Prospectors LLC brands, Bloom Ferments Kombucha, and Prospectors Cold Brew Coffee (Summer 2023)
https://www.craftbevwarehouse.com/about-us/sustainability/
Paramount Coffee: This is a large provider for our sister company.
https://paramountcoffee.com/certifications
Rishi Tea: As a clear leader in Organic Teas, it is no surprise that BLOOM has been using Rishi Teas from day 1.
https://journal.rishi-tea.com/sustainability/
Starwest Botanicals: Where we get most of our spices and herbs
https://www.starwestherb.com/sustainability.html
Greenwood Associates: Organic juice supplier
https://www.greenwoodassociates.com/wp-content/uploads/Sustainability-Statement-2023.pdf
The last thing is our commitment to Reforestation. This is our primary goal and we speak about this in depth. Please take a moment to check out our page on that.
Support Reforestation with One Tree Planted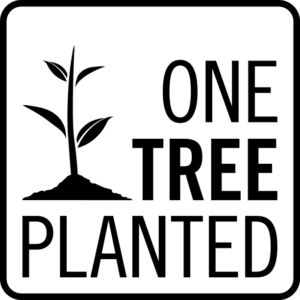 One Tree Planted is a 501(c)(3) nonprofit dedicated to global reforestation. They plant trees to restore nature and biodiversity. They also raise awareness about the importance of trees, offer businesses like ours a simple sustainability solution, and motivate younger generations to do something positive for the environment.
Prospectors LLC (Bloom Ferments) will plant one tree for every 20 cans sold.